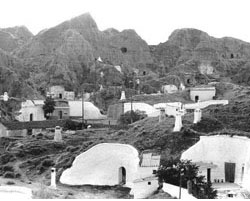 GUADIX/One of the stereotyped villages dug into the side of a hill...In general, this kind of villages have kitchen in their outside, but the village has it in the inside. Unique chimneies are set up on the ground...The arced white facade of the entrance is impressive, This place is used as a front garden, so it might be like a courtyard...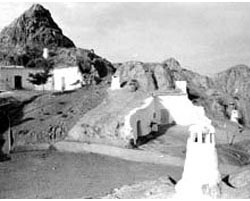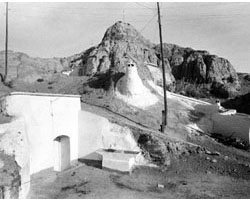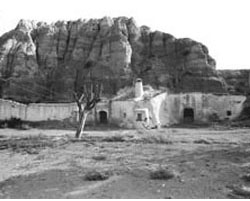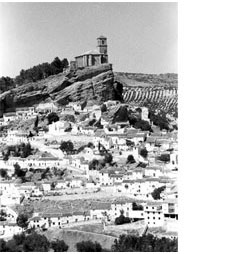 MONTEFRIO/Church on the cliff in the attractive village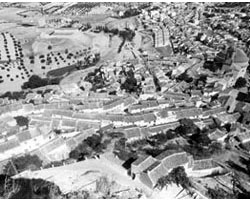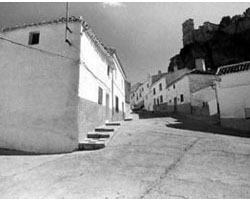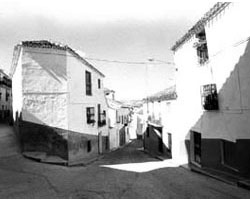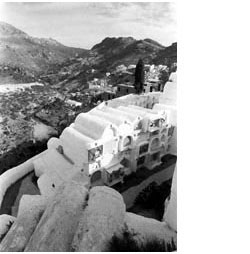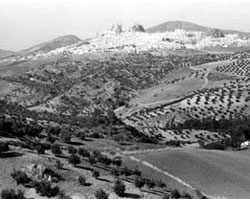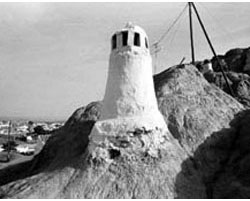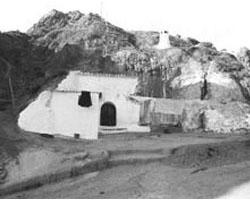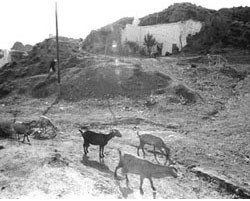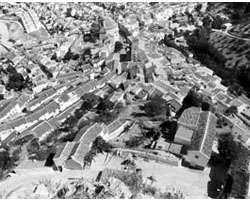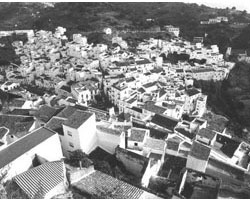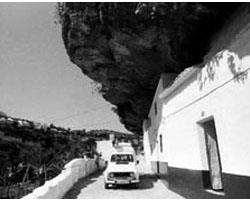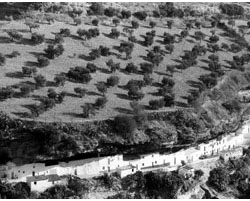 SETENIL/The village is built under solid rock. The facades are decorated to be like normarl buildings, it is same as GUADIX, and the other parts of houses are buried.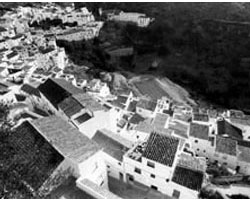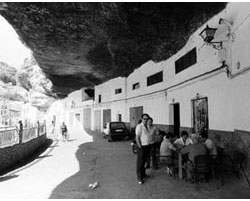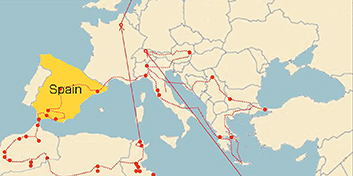 Map of the Mediterranean area.
Villages and cities in Italy #1, Italy #2, Spain, Morocco #1, Morocco #2, Algeria, Tunisia.