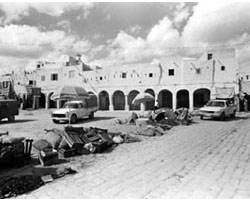 Plaza / There is a huge square in the center of GHARDAIA. Most of the space is streets radiating in all directions...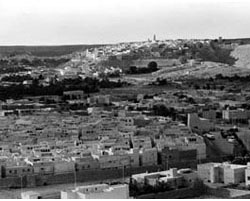 MELIKA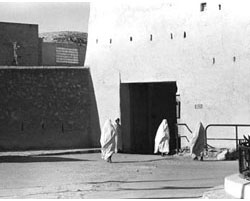 Outsiders are not allowed to access to the some villages...In BENI-ISGUEN, we can not advance over the gate...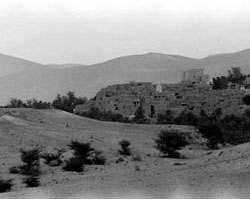 I went through the south part of Atlas mountains TAGHIT MOROCCO, then I reached to ALGERIA...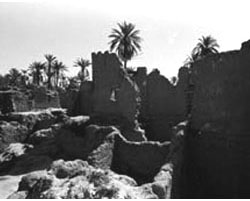 The ruins of villages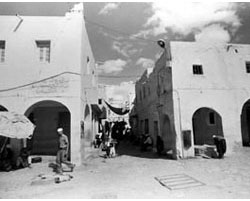 Street to the plaza in GHARDAIA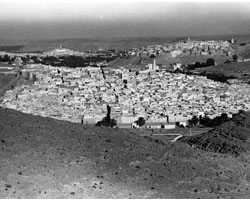 Around GHARDAIA, Each village like MELIKA、BENI-ISGUEN has the center, They form the unique landscape...The colonies are layouted around the tower on each hill...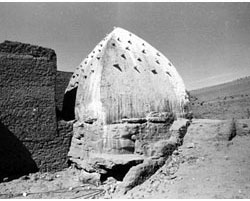 TIMIMOUN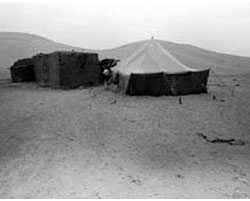 BENI-ABBES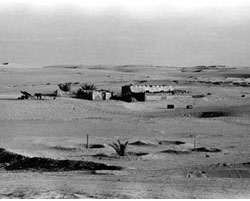 I advanced over the desert towards TUNISIA...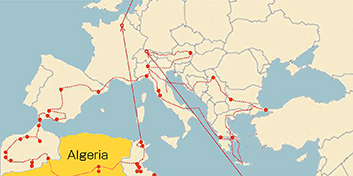 Map of the Mediterranean area.
Villages and cities in Italy #1, Italy #2, Spain, Morocco #1, Morocco #2, Algeria, Tunisia.