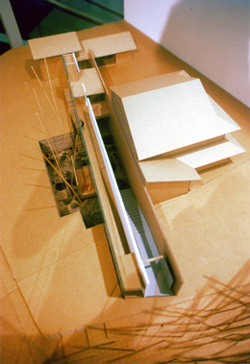 The house next door was cut by the white wall, it might be a bit rude...The remains are discovered by the dug stratum...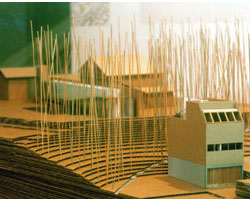 The house on the front of the image is House of Kasuga, and the back of the bamboo forest is this project...They look divided, but actually they are linked by the white wall...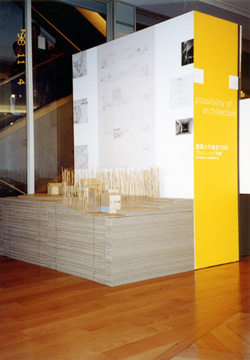 View of the physical model of the project...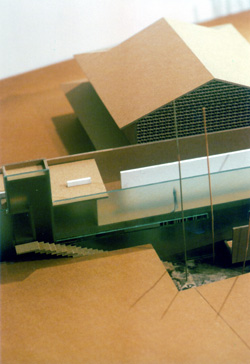 The remains are preserved in the courtyard...Fireflies are dancing over the place...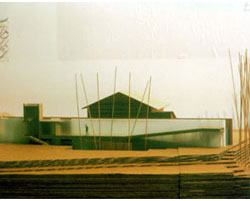 Courtyard/
The white wall called Sekabe goes into the large room on the first floor.